Click on the gear menu -> Settings and go to Accounts and Import tab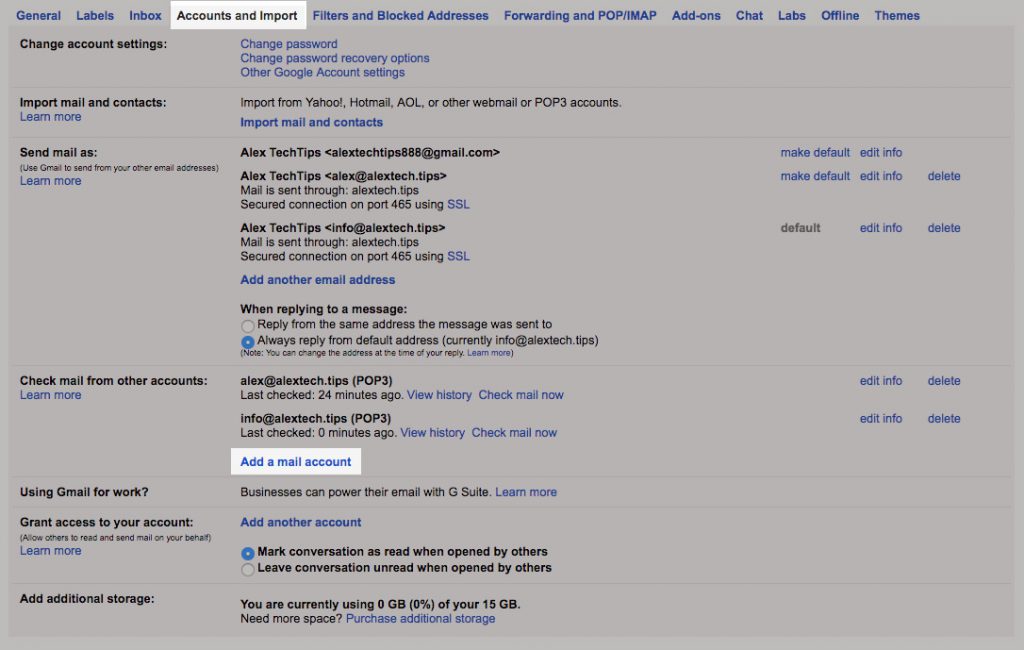 Click on the Add mail account on the Check mail from other accounts section. And a new windows open.
and then fill in the email address and Next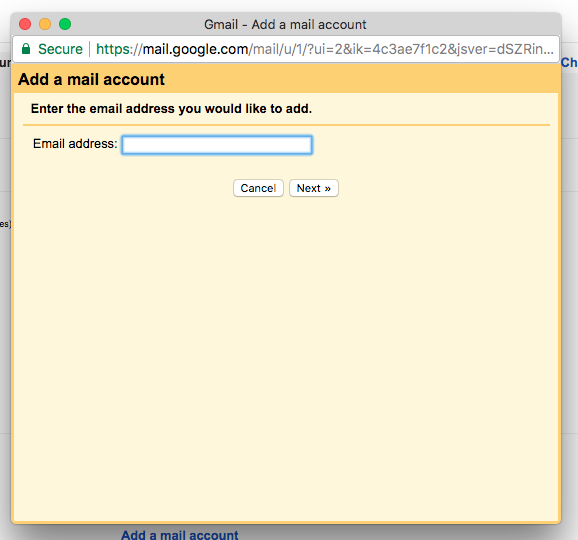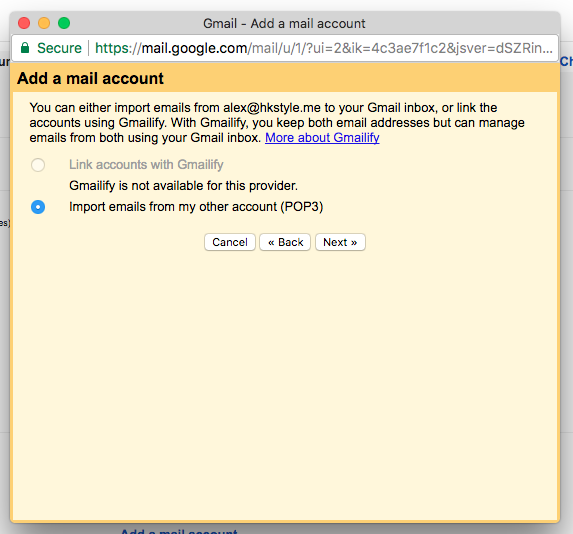 Then choose Import emails from my other account (POP3).
Most of the hosting provided email account have quota, and you do not want your emails store on the hosting server.
and Click Next.
Fill in your Username and Password, also the incoming server address, I have GoDaddy and HostGator server setting on these post, check it out, or you can find it out in your cPanel email section.
Check Always use a secure connection when retrieving mail.
And Label incoming message with a label so in the inbox, it is easier to find the messages.
Then click Add Account and you are all set.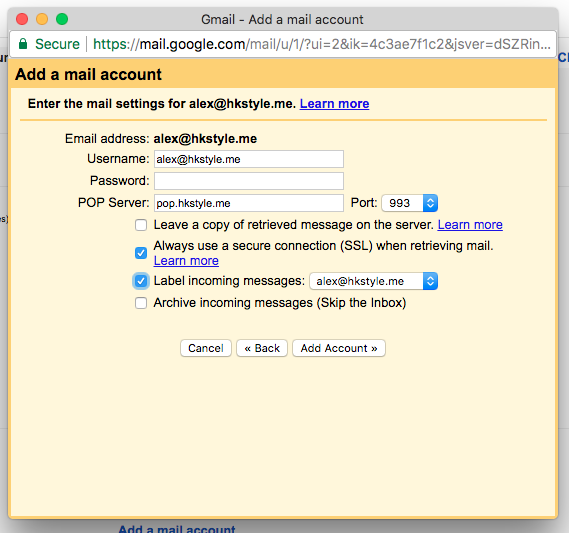 If you like this tutorial, please hit the like button and share it to your friends, if you have any question, please comment below, I will answer them as soon as possible.